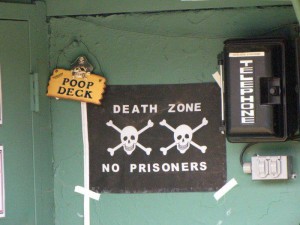 I'm currently working at an accounting firm which means I have very little in the way of a life until April 16th. While I'm watching the Cubs/Cardinals game on ESPN tonight, I will most likely miss 11 if not 12 of the 14 games being played on Monday – including the Red Sox/Phillies game at 3pm.
So I need you all to enjoy the hell out of Opening Day for me. I know you won't let me down.
More to come this season. For now, please enjoy possibly the best video ever created.